Welcome To Space Move Kenya
Reliable Moving Company in Nairobi Kenya
House and Office Movers in Nairobi Kenya You Can Trust
Space Move Kenya is a professional moving company in Nairobi Kenya offering quality moving services in house moving, office moving, residential moving, international moving, packaging and crating & warehousing and storage.
We focus on the best customer satisfaction, timely and quality work, providing the required consultation when need be. We exist for our customers, that's why they are always the first priority. Let us make the move you are thinking about, the best move you'll make.
We focus on the best customer satisfaction, timely and quality work, providing the required consultation when need be. We exist for our customers, that's why they are always the first priority. Let us make the move you are thinking about, the best move you'll make.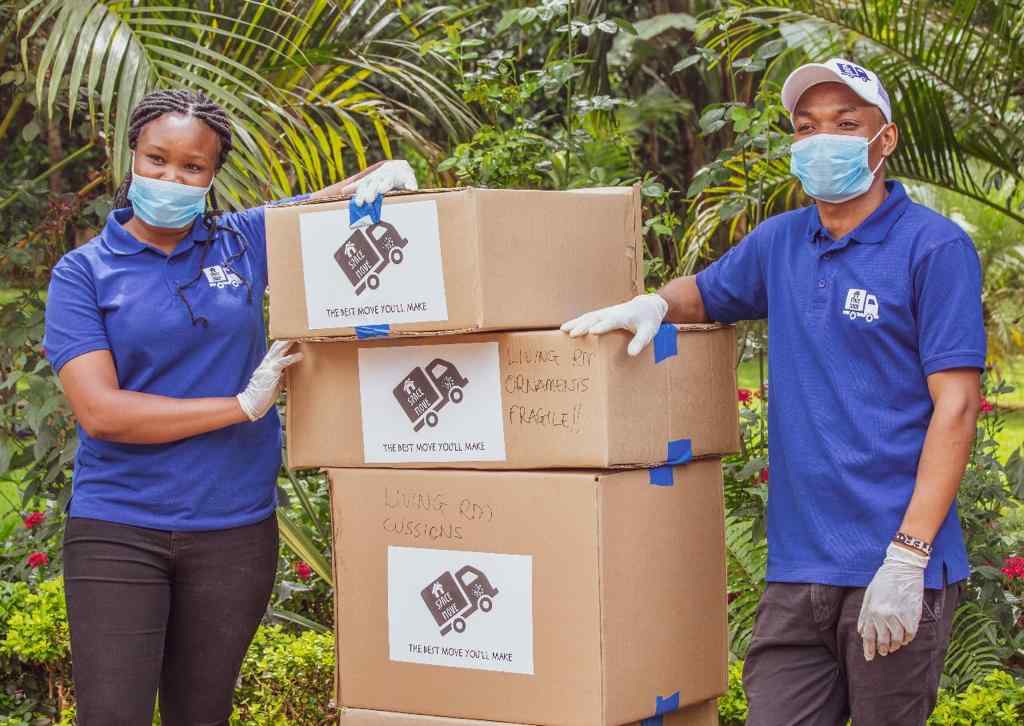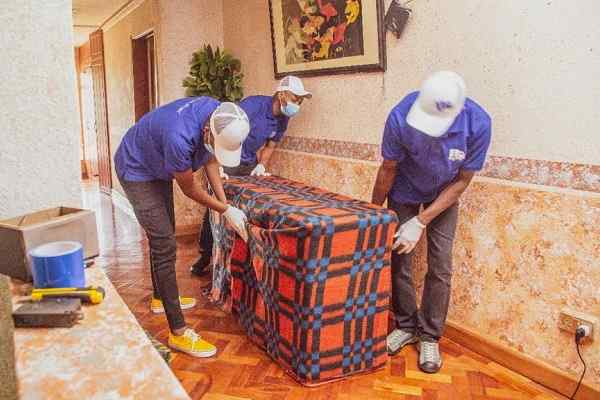 We offer professional home moving services of unrivalled quality, all expertly designed to provide you with a seamless moving journey.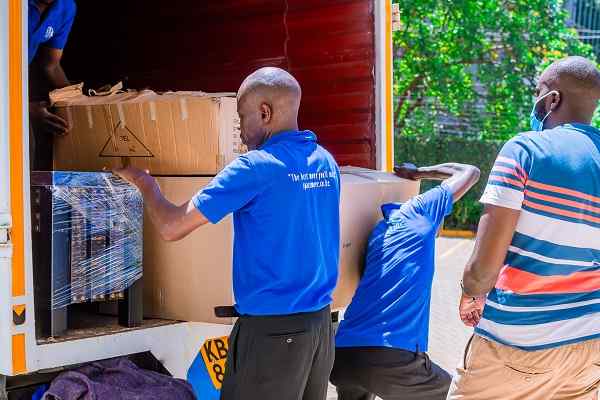 Our office move action plans are carefully drawn up to minimize the loss of productivity for your business. We are experts in office moving.
With our secure warehouse available, whenever you need temporary strage, we are able to offer a professional storage service.
Moving to another country can be a daunting experience. But we think it should be one of the most exciting moments.
We offer prrofessional move in or move out cleaning and pest control services to our clients at affordable cost.
We offer full packing and Crating solutions, so whatever your requirements are we will be able to help.
Space Move Kenya Team At Work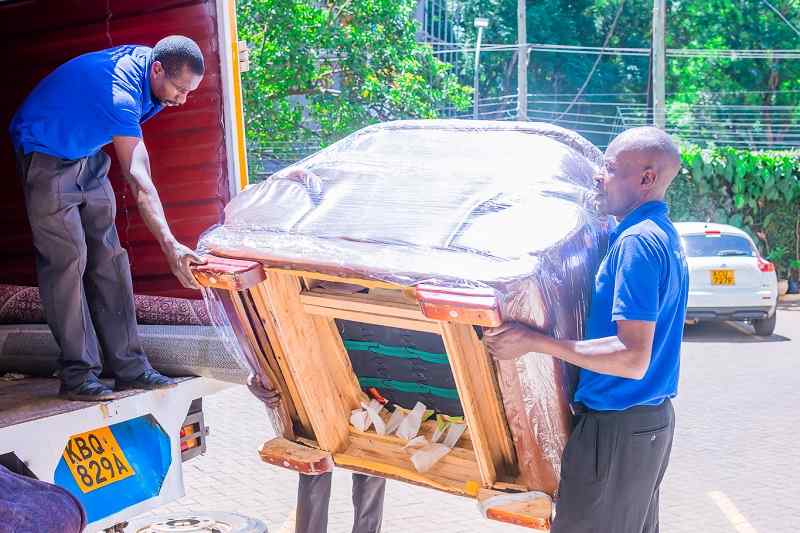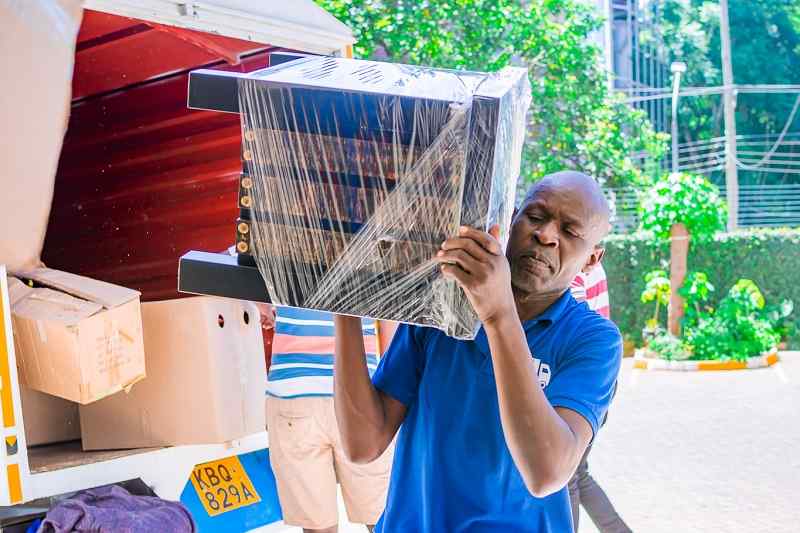 House Moving Company in Nairobi
When it comes to house moving, Space Move Kenya is dedicated to providing a Personal Moving Plan that meets the needs of all of our customers. We recognize that each household move is different, and we strive to provide a variety of moving resources geared to offer a more personalized moving experience. Our Personal Moving Plan is designed with you in mind, tailor-made to fit your budget, time and your moving needs.   
At Space Move Kenya, we want to provide you with as many moving resources as we can. We want to take the stress out of the moving process, and replace it with quality service you can count on. Our Packing Options give you the opportunity and flexibility to decide how much you would like to participate with your move, and we offer a comprehensive list of packing options and services that will help you plan and prepare with ease.
Why choose a moving company in Nairobi Kenya over DIY?
oving can be quite a daunting job. However, by working with professional movers, you can significantly simplify the entire process. Some of the reasons why it is important to hire a moving company as opposed to doing it on your own include:
Professionals offer packaging materials and packing services, which ensures that all your belongings are safely loaded to a truck, shipped, and offloaded from the truck.
Hiring a professional will also save you time. Since the moving company is going to do everything for you from packing to loading to shipping to offloading, you will have time to do other things and settle in your new home.
Hiring professionals may also help you save money, this may sound unlikely, but the truth is that your lack of experience in the job can lead to damages that can cost you a lot if you choose DIY. Professionals have the necessary skills to ensure that damages that are associated with moving are minimized.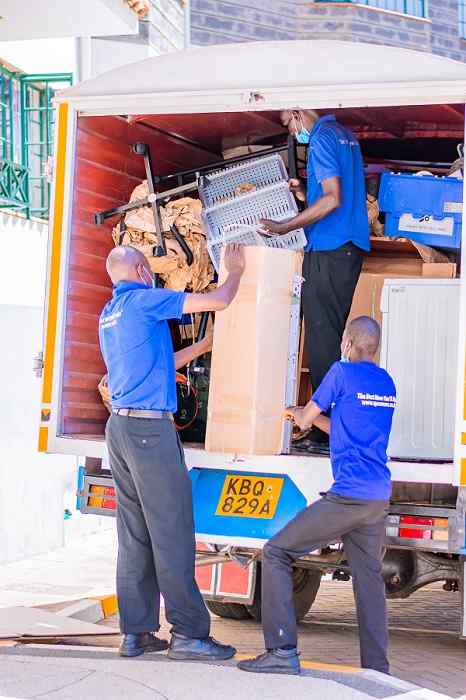 Basic Household Moving Services
Loading – Prior to loading your furniture and belongings, Space Move Kenya takes the time to make sure that each item is properly packed, listed for inventory and labeled for moving. For upholstered furniture, we use a durable, plastic Stretchwrap to guard against potential damage from dirt and scratches. For other items, we use special packing to protect against shifting. Once prepped, your personal contents are systematically loaded onto our moving trucks where they will be transported to their new location.
Transportation – Safety is a top-priority for Space Move Kenya. Our drivers are all licensed and certified with quality training, and are committed to making sure your belongings are transported in a professional way. Whether it is a local, state to state or long distance move, we have you covered.
Unloading – After delivery, we take inventory during the unloading process to ensure that each item is accounted for. With your guidance and instruction, our trained movers will carefully place all of your boxes and furniture into each room, and we will provide re-assembly services as requested.
Planning and executing the relocation of your business from one facility to another is a complicated undertaking that requires comprehensive office relocation services done by top office movers, many specialized skills and a high level of knowledge and experience. Whether moving across town, to another county or establishing an international presence, a lot goes into relocating your business. The success or failure of your move will ultimately be based upon whether you finish on time and within budget and whether business continues without interruption.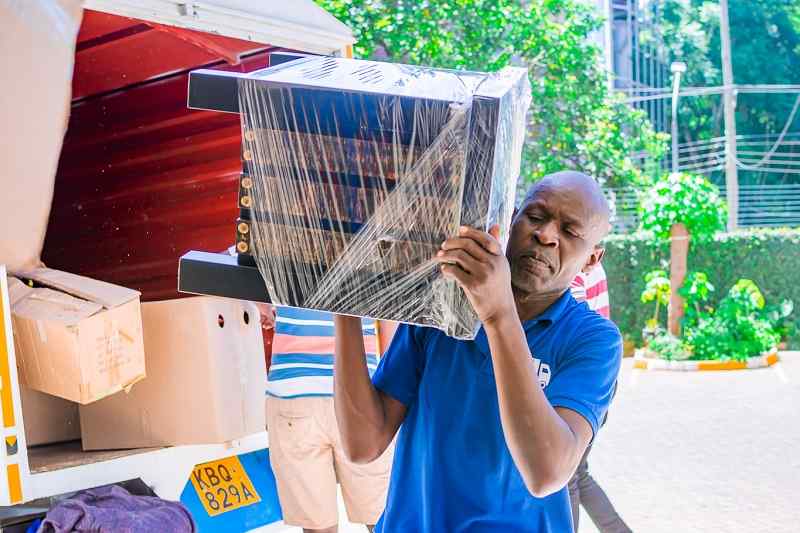 Space Move Kenya has been providing efficient, cost-effective office moving services to companies of all sizes and across all industries. Space Move Kenya has extensive experience at all types of office relocations, including company-wide office moves, the removal and installation of furniture systems and the relocation of capital equipment and sophisticated computer networks. Because you cannot afford to shut down and the physical move of your business can be full of unforeseen changes and surprises, Our extensive experience in planning and executing office moves and its investment in the latest technology and techniques is essential to minimize downtime and maintain employee productivity.
Because every company's business goals and approach to a move are different, we offer an array of relocation and storage solutions to you meet your unique, critical business needs.