Moving to a new location can be an exciting yet daunting task. Whether you're planning to move within Nairobi or from one city to another in Kenya, finding a reliable and efficient moving company is crucial. In this comprehensive guide, we'll explore the top moving companies in Nairobi and the range of services they offer to make your move a smooth and hassle-free experience.
Space Move: Your Trusted Move-in Company in Nairobi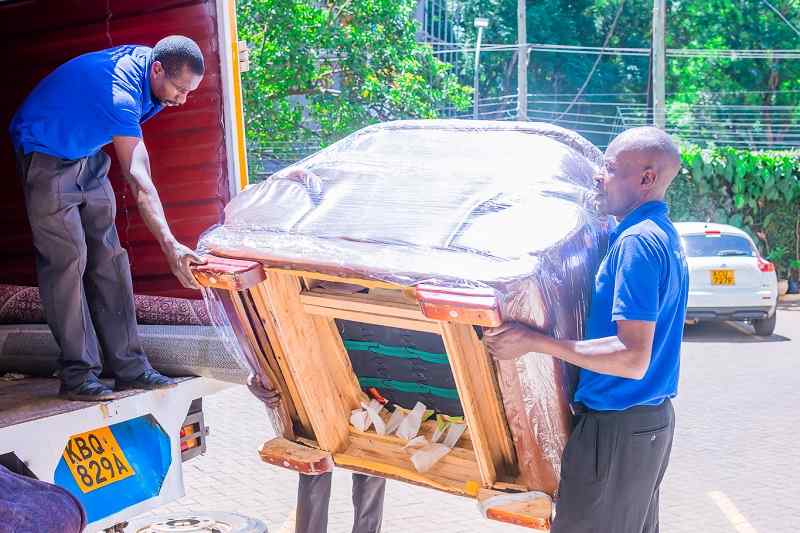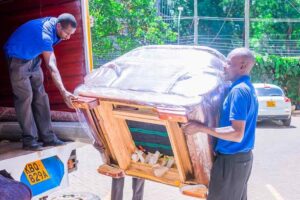 When it comes to reliable and professional moving services, Space Move stands out as one of the leading companies in Nairobi. With over five years of experience in the industry, they have built a solid reputation for their expertise in moving homes, offices, and industrial equipment. Let's delve into the details of their moving process and services.
Getting a Quote:
To receive a quote from Space Move, you'll need to provide them with some essential details. These include the location you're moving from and to, the dates of the move, the number of bedrooms in your current residence, and an inventory of the items in your household. Space Move offers the convenience of either arranging a physical site visit by one of their customer care representatives or conducting a virtual survey via video.
Factors Affecting the Cost of the Move: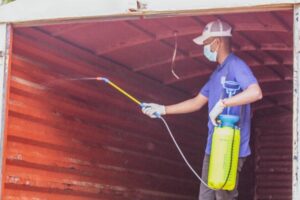 The cost of your move with Space Move depends on several factors. These include the distance of the move, the volume of items to be transported, the presence of fragile items, the number of floors on both ends, the availability of a service elevator, and the complexity of the move. By considering these factors, Space Move ensures that you receive an accurate and transparent cost estimate for your move.
Insurance Coverage:
Space Move prioritizes the safety of your belongings during transit. They offer Goods on Transit Insurance cover, which can be arranged at 2% of the total value of your goods. This insurance coverage provides you with peace of mind, knowing that your possessions are protected in case of any damage or loss.
Damage Policy:
In the rare event of any broken or lost items during the move, Space Move has a comprehensive policy in place. They take responsibility for replacing or repairing the damaged goods. Additionally, their Goods on Transit Insurance offers an added layer of protection, ensuring that you're covered in case of any unforeseen incidents.
Customer Service Policies:
Space Move places great importance on delivering excellent customer service. They have established a set of customer service policies to ensure a positive experience for their clients. These policies include accessibility through multiple communication channels, prompt responsiveness to inquiries and issues, professionalism and courtesy in interactions, effective problem resolution, encouragement of customer feedback, privacy and data protection measures, and continuous improvement based on customer feedback and industry best practices.
The Moving Process with Space Move: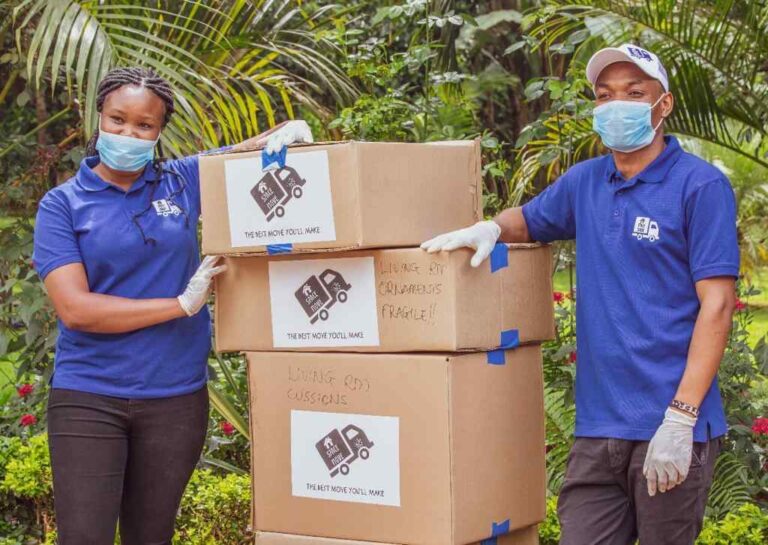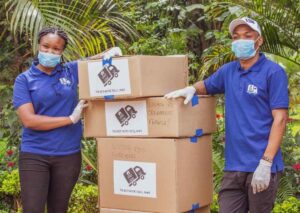 Now let's take a closer look at how Space Move handles the moving process to ensure a seamless transition to your new location.
Packing:
Space Move provides high-quality packing materials, including sturdy boxes, shrink wraps, moving blankets, crates, kitchen wraps, tools, tapes, and more. They pack your belongings securely, paying special attention to fragile items. They label each box with the destination room and any special handling instructions, making unpacking and organizing easier for you.
Transportation:
Space Move carefully plans and prepares the logistics of your move. They assess the volume and type of belongings, create a detailed inventory, and determine the required packing supplies and equipment. They choose a suitable mode of transportation, such as trucks, vans, or shipping containers, based on the volume and distance of the move. Throughout the transportation process, they ensure proper handling, secure loading, and adherence to planned routes and regulations.
Unpacking and Delivery:
Upon arrival at your new location, Space Move unloads your belongings with care, following the same labeling system used during packing. They verify the inventory against the packing list to ensure that all items have been safely delivered. Fragile or valuable items are handled with caution during the unloading process. Space Move's dedicated team places each item in its designated room, making unpacking and organizing a breeze for you. They even offer assistance in assembling furniture or other items if it's included in the service you've opted for.
Estimated Move Time: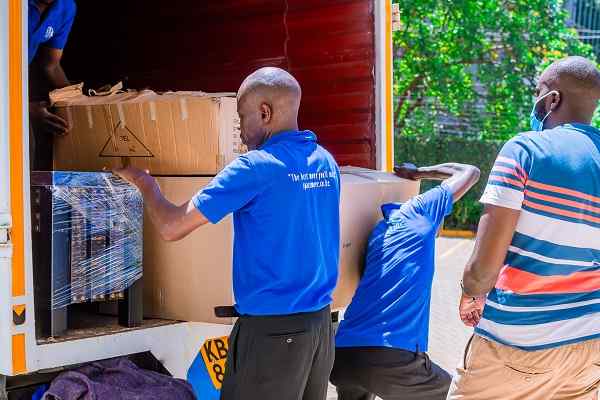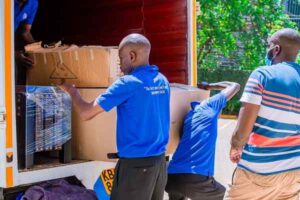 Space Move typically starts the move between 8:00 am and 8:30 am, aiming to complete the work by 4:00 pm. However, the actual duration may vary depending on factors such as the size of the house and the complexity of the move. Rest assured, Space Move's efficient team works diligently to ensure they complete your move within a reasonable timeframe.
Contingency Plans for Delays:
Space Move understands that unforeseen circumstances such as bad weather or unexpected delays can occur during a move. In such cases, they prioritize open communication with their clients. If there are any delays, they promptly inform you and provide updates on the revised timeline. Their team remains flexible and adaptive, ensuring that they manage and challenge effectively without compromising the safety of your belongings.
Payment Policy:
When it comes to payments, Space Move offers convenient options. You can settle your payment using M-Pesa or Till Number. If you meke the payment on behalf of a company, they accept checks made out to Space Move. It's important to discuss the payment method and terms with Space Move beforehand to ensure a smooth transaction.
Cancellation Policy:
If, for any reason, you need to cancel your move with Space Move, it's essential to be aware of their cancellation policy. In the event of a same-day cancellation, no refund of the deposit will be provided. It's advisable to inform Space Move as early as possible if you need to make any changes to your moving plans.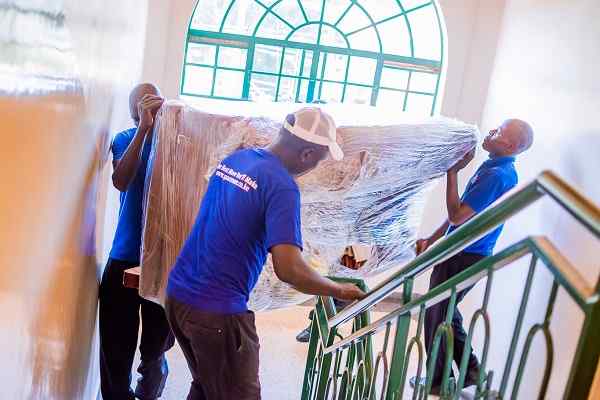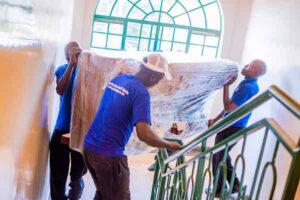 Conclusion:
Moving can be a stressful and overwhelming process. However, with the right moving company by your side, it can become a seamless and enjoyable experience. Space Move has years of experience and commitment to customer satisfaction. It is a reliable choice for all your moving needs in Nairobi, Kenya. They provide accurate quotes and offer insurance coverage for their professional packing, transportation, and unpacking services. Space Move prioritizes the safety of your belongings and ensures a smooth transition to your new location.
So, if you're in search of a trustworthy moving company in Nairobi, look no further than Space Move. Their expertise is in dedication to customer service, and a comprehensive range of moving services. They are your go-to solution for a stress-free and successful move. Contact Space Move today and experience the difference they can make in your relocation journey.