Secure Storage in Nairobi
Are you searching for a reliable and efficient storage solution in Kenya? Look no further! Spacemove is here to transform the way you handle your storage needs, whether you're a growing business or an individual seeking extra space.
At Spacemove, we understand that managing storage requirements can be challenging, often leading to cluttered spaces and inefficiencies. Our mission is to simplify and streamline this process, providing you with state-of-the-art warehousing services tailored to your unique needs.
Embrace a clutter-free and organized lifestyle with Spacemove's cutting-edge storage and warehousing solutions. Whether you need commercial storage for inventory or personal storage for valuables, our user-friendly platform and top-notch customer service make the entire process seamless.
Don't let storage woes hold you back. Experience the convenience, security, and affordability of Spacemove today. Let's optimize your space together!
Hundreds Of happy Clients
Spacemove came to my rescue when I urgently needed storage for my expanding online business. Their secure and accessible facilities made managing my inventory a breeze. I no longer worry about cluttered spaces, thanks to Spacemove's affordable and flexible storage options!
Being a foreigner looking for storage in Kenya, I was initially apprehensive about finding a reliable service. However, Spacemove impressed me with their professionalism and clear communication throughout the process. Their international-friendly approach made storing my belongings during my extended stay in Nairobi a stress-free experience. I couldn't have asked for a better storage solution in a foreign country!
Moving to a smaller apartment was stressful until I found Spacemove. Their team helped me choose the perfect storage unit size, and the entire process was so convenient. Now, I can access my belongings whenever I need them without any hassle. Highly recommended for anyone looking for storage solutions in Kenya!
As a frequent traveler, I needed a reliable long-term storage solution for my personal belongings. Spacemove exceeded my expectations with their top-notch security and friendly customer service. I feel confident leaving my valuables in their care while I'm away. Thank you, Spacemove, for providing a trustworthy storage option in Kenya!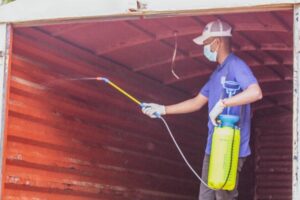 Moving can be a stressful and overwhelming experience, but it doesn't have to be. Hiring a professional moving company can make all the difference, providing
Read More »
Storage Services in Nairobi Kenya We offer safe, secure, and cost-effective storage services in Nairobi for businesses and individuals. Our modern warehouse in Nairobi are
Read More »
You are looking for extra space in your home or you want to get rid of items you don't use. Here is a bright idea,
Read More »