Moving to a new home can be an exciting but daunting experience, especially for first-time homeowners. Hiring a reliable moving company can significantly ease the process and ensure a smooth transition. In Nairobi, one name stands out among the rest – Spacemove. In this guide, we will provide valuable tips and insights to help you have a stress-free move with Nairobi movers.
Moving Tips for First-Time Homeowners:
Start planning early: Create a timeline and checklist to stay organized.
Declutter before the move: Streamline your belongings and get rid of unnecessary items.
Pack strategically: Label boxes, pack room by room, and prioritize essentials.
Tips for Moving with a Moving Company:
Research moving companies: Look for reputable movers with positive reviews and a track record of excellence.
Get multiple quotes: Compare prices, services, and terms before making a decision.
Understand insurance coverage: Ensure your belongings are adequately protected during the move.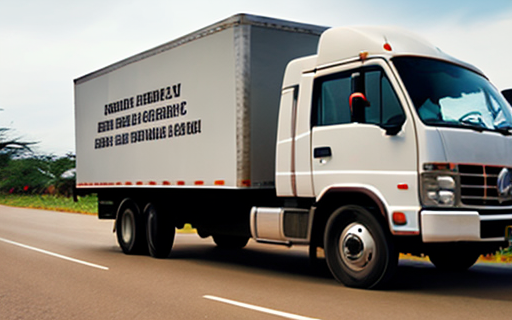 Moving Companies in Kenya: What You Need to Know:
Licensing and accreditation: Choose a moving company that is registered and authorized to operate in Kenya.
Experience and expertise: Consider movers with extensive experience in handling local and international moves.
Range of services: Look for a company that offers comprehensive services tailored to your specific needs.
Choosing the Right Moving Company in Nairobi:
Seek recommendations: Ask for referrals from friends, family, or real estate agents.
Conduct interviews: Schedule consultations with potential movers to discuss your requirements and assess their professionalism.
Read customer reviews: Check online platforms and testimonials to gauge the reputation of the moving companies.
Essential Tips for Hiring Nairobi Movers:
Check for insurance coverage: Ensure the moving company has insurance to protect your belongings.
Inquire about equipment and resources: Verify that the company has the necessary tools and vehicles for a successful move.
Understand the contract: Carefully read and comprehend the terms and conditions before signing any agreements.
Moving Services in Nairobi: A Guide for First-Time Homeowners:
Packing and unpacking services: Benefit from professional packing expertise and save time and effort.
Loading and unloading: Let trained movers handle heavy lifting and ensure the safety of your belongings.
Storage options: If needed, inquire about temporary or long-term storage solutions.
House Movers in Nairobi: How to Find Reliable Professionals:
Ask for credentials: Verify licenses, certifications, and affiliations with reputable moving associations.
Request references: Contact previous clients to gain insights into their experience with the movers.
Visit the company's office: Assess their facilities and observe their level of organization and professionalism.
Space Move Kenya: Nairobi Movers: Expert Advice for a Successful Move:
Communication is key: Maintain open lines of communication with your movers to address any concerns or special requirements.
Coordinate logistics: Provide clear directions to your new home and discuss any access or parking limitations.
Pack an essentials box: Keep necessary items like toiletries, clothing, and important documents easily accessible during the move.
Moving Company in Nairobi: Services and Benefits Explained:
Residential and commercial moves: Spacemove offers reliable moving services for both homeowners and businesses.
Professional packing and unpacking: Benefit from expert packing techniques and save time and energy.
Timely and efficient transportation: Spacemove ensures prompt delivery of your belongings to your new location.
Movers in Nairobi, Kenya: Your Ultimate Guide to a Stress-Free Move:
Customer satisfaction: Spacemove prioritizes customer satisfaction and strives for excellence in every move.
Trained and professional staff: Enjoy a seamless moving experience with a dedicated team of experienced movers.
Value-added services: Discover additional services like furniture assembly, disassembly, and appliance installation.
Take Away:
Moving doesn't have to be overwhelming, especially when you have Nairobi movers like Spacemove by your side. By following the moving tips and guidelines provided in this comprehensive guide, you can ensure a stress-free and successful move to your new home. Trust Spacemove for a seamless and reliable moving experience in Nairobi, Kenya.